Goal
Develop wholesale contract negotiation and trading platform for cannabies and other agricaltural products

Platform must allow market participants poste their requests to buy or sell products, enage in negotiaion of the deal and assist participants in settling the transaction.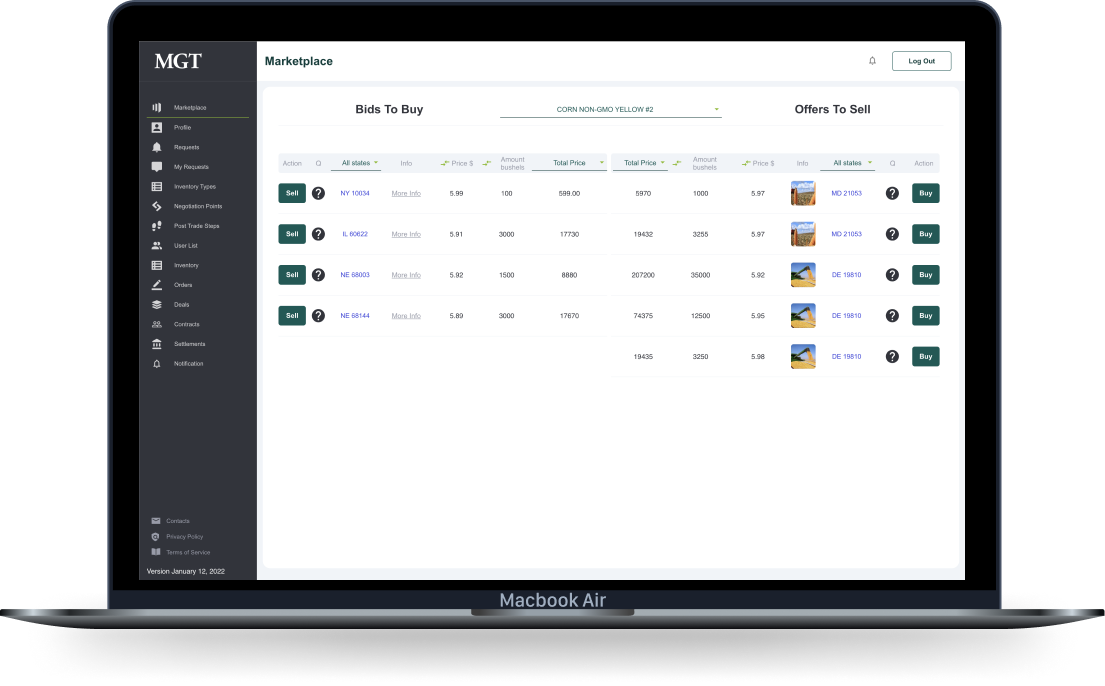 Process & Ressults
Our worked with the client from day one, from concept to wireframes to release of the MVP and continued adding additional functionality after the MVP release.
Results of cooperation:
Platform allows customers to place their requests to buy or sell products. Then buyers and sellers can negotiate all aspects of the transaction such as price, weigth, delivery method, settlement intermediary, etc.
Buyers can start bidding after registration.
Legaly binding Buy Sell Agreement is automatically generated incorporating all negotiated points.
Real-time chat is also available in the SmartDeal Room.
Platform also assist the participants in settling the transaction, recording all steps fo the process such as merchandise testing, transportation, and delivery.
We worked on a flexible Agile methodology with daily scrums. The client and all employees involved in the project were aware of all stages of cooperation. The project is in the MVP stage. Product also includes backoffice with admin and reporting functionality as well as price aggregator and OMS module.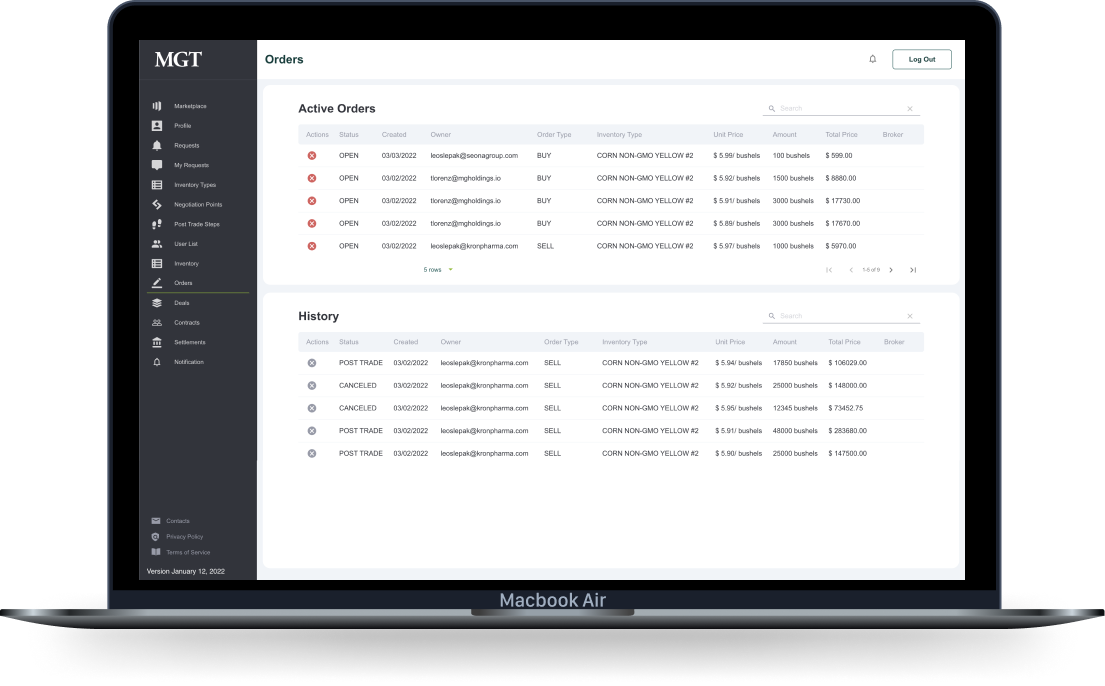 // contact details
Contact us
Free consultation within 24 hours. We will prepare a time and cost estimate.
Ready to Get Started?
Your emal address will not be puplished. Required fields are marked *