Goal
SH Digital is a licensed digital asset trading firm that offers multiple trading services, utilizing cutting edge technology.

The goal was to develop two products resting on a single foundation: TenetX – a mobile App to allow people to buy and sell crypto using Money Transfer agets as on and off ramp and TenetX Pro – on OTC crypto trading platform, supporting both Web UI and API trading for institutions and professional traders.

It should be a convenient web applications with a focus on mobile devices. They must constantly keep in memory and display cryptocurrency rates. The web apps will include a referral system for attracting customers and the ability to transfer money from user to user.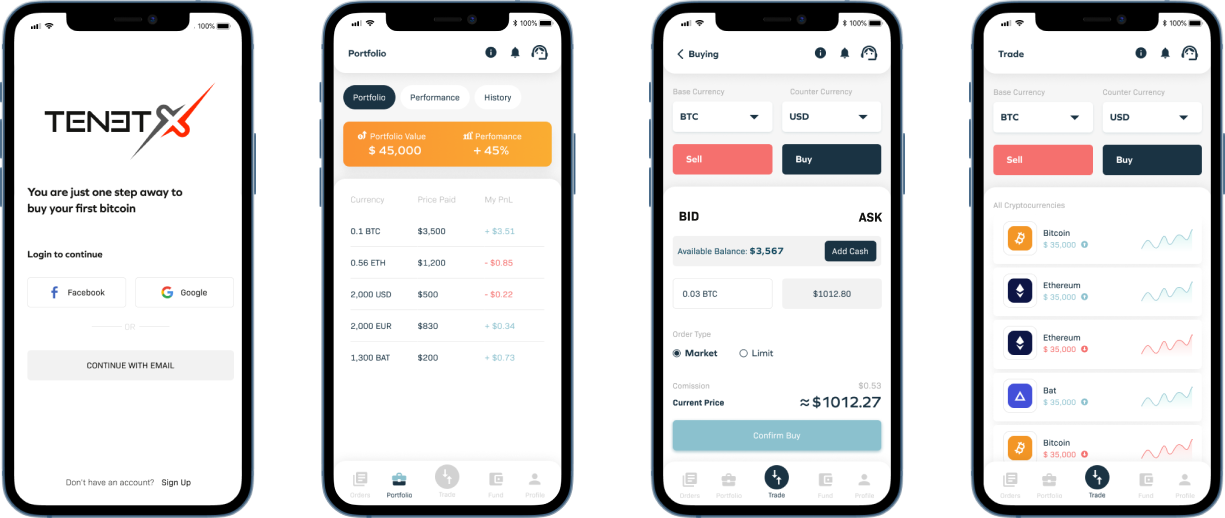 Process & Ressults
We developed a common componenet foundation, including Price Aggregator connected to multiple liquidity Providers, OMS and Backoffice.

After this foundation was created two separate products TenetX and TenetX Pro were developed.

Solution includes: API integration with multiple liqidity providers, API integration with financial institutions, Crypto wallel operatorts, eKYC providers, etc.

Product also includes backoffice with admin and reporting functionality as well as price aggregator and OMS module.
// contact details
Contact us
Free consultation within 24 hours. We will prepare a time and cost estimate.
Ready to Get Started?
Your emal address will not be puplished. Required fields are marked *